Project Description
Support for independent candidates in the forthcoming federal election is very much a cornerstone  of this Rockflat blog. The inaction, the lack of transparency and the deceit of the current government and the tardiness of Labor to either take the government to task or to announce at least some of their policies are convincing reasons to seek an alternative.
Independents have played an important role in Australian politics since Federation. There have been 39 independents elected to the House of Representatives since 1900, and 9 elected to the Senate.
Arguments against independents in parliament include lack of government funding for independent electorates and that independents hinder the progress of legislation through the house, both of which are false! Funding for many electorates held by independents in the past was actually very favourable because governments needed the independents to get bills passed in many cases. And far from being a hindrance to passing legislation, the opposite is closer to the truth.   In June 2013 Nick Evershed published the results of a survey he had conducted to ascertain which government was the most successful in passing legislation (based on acts passed per days in office). Surprisingly it was the Gillard government in top position with an average of 0.495 acts per day, followed by the Hawke, Fraser, Keating and Whitlam administrations. What makes it so interesting is that of those top five administrations, the only one with a 'hung' parliament relying on the two independents, Tony Windsor and Rob Oakeshott and Greens support was the Gillard government.
Independents had success in the last federal election with Zali Steggall and Helen Haines winning Warringah and Indi and Andrew Wilkie retaining Clark. These three independents had strong support teams and reasonable financing through donations. The expectations will be higher for the 2022 election with several well-organized community groups, rallying under the name of "Voices of … " or "Voices for …", and actively seeking suitable independent candidates to take on major party sitting members in over 30 electorates. To add even more impetus to the independent push, climate activist Simon Holmes a Court has established Climate 200, a fund-raising organisation to help independent candidates replace stale sitting politicians with a $3+million war chest to help combat the free-spending Liberal Party.
In what is really Sydney's Liberal heartland, a band stretching from the eastern suburbs to the far northern beaches, the "voices" groups have either selected candidates, or are in the process of selecting candidates in Warringah, Wentworth, Bradfield, Mackellar and North Sydney, as well as Hughes in the south of Sydney. Zali Steggall is the current member for Warringah having won the seat from Tony Abbott, and is standing again. Liberal Dave Sharma holds Malcolm Turnbull's old seat of Wentworth and is being challenged by Allegra Spender a strong climate and renewable energy advocate with an impressive liberal
(that's small 'l') pedigree. Allegra Spender is the daughter of John Spender, Liberal member for Warringah from 1980 to 1990, and granddaughter of Percy Spender who also stood as an independent in the seat of Warringah in 1937 and was elected. Percy Spender later joined the UAP and at different times served as Treasurer, Minister for the Army, and Minister for External Affairs in Robert Menzies Liberal government. In the seat of North Sydney, Kylea Tink has been endorsed as an independent candidate with impressive support. North Sydney is a seat not unfamiliar with independents as one of Australia's best-known and well-loved independent politicians, Ted Mack was the member for North Sydney form 1990 to 1996.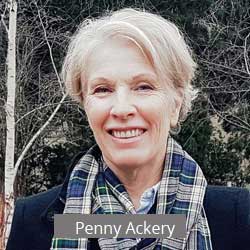 Stretching from the outskirts of Sydney east to Appin, south to Goulburn and Gunning and west to Boorowa is the seat of Hume, held comfortably by Liberal Angus Taylor, Minister for Energy and Emissions Reduction. Last week an independent challenger emerged – Penny Ackery from Goulburn. Penny is a long-term Goulburn resident and former school teacher, is endorsed former Indi independent Cathy McGowan and supported by Climate 200. She will be a formidable opponent for Taylor who, in
case recent climate and Santos publicity has blunted memories of Taylor's past errors, he still hasn't had to properly explain himself in regard to his vitriolic and unwarranted attack on Clover Moore; nor has Taylor, Morrison, Joyce or anyone in the government explained satisfactorily the controversial water buyback, in which an $80 million water government purchase was made from a company with which Taylor was associated before entering parliament – this matter still has a shroud of secrecy over it. Last but possibly not least is the Monaro grass controversy where Land Jam, a company owned by Taylor and his brother, illegally poisoned critically endangered grasslands on the Monaro. The investigation of the Land Jam matter has seen so many tight corners and smoke screens that we may never get the correct answers, however it 's important to keep trying because with so much smoke around around this bloke, there has to be a fire somewhere. He has some very good friends in the government!
It might seem obvious that most of the action by independents for the forthcoming federal election is taking place in Liberal-held seats. The main reason for this is that it is the Liberal Party as senior member of the coalition government who have responsibility for sensible and progressive policies on climate reform. Independents are targeting some of the more progressive Liberals because, although professing to be progressive, these members are either unable or unwilling to speak or vote against the party with regard to climate and refugees. The constituents in these electorates held by moderates are tired of their elected member voting with the likes of Canavan, Pitt and Joyce when the community has expressed the desire for more positive and progressive reform in these matters. When Jason Falinski, the member for Mackellar was asked what he thought about the possibility of a strong independent running against him Falinski dismissed the Voices movement as being Labor and the Greens masquerading as independents. If that is what Falinski truly believes then he is mistaken – a mistake he will regret at election time.
Should you vote for an independent?
In many electorates you won't have the opportunity to vote independent because either there won't be an independent standing, or, the independent may be campaigning on a single issue important to them but not necessarily to you or your community.
Look for independents who are across the main issues for the election – both local and national issues; someone reasonably well known in the community and someone who can listen to you and your concerns for your own community. The candidates mentioned earlier in this essay tick all those boxes, and when Climate 200 is prepared to support a candidate, you can be confident that as an elected representative that person will do as good a job as is possible.
Independents are just that – INDEPENDENT. They don't have to conform to party ideology, they don't have to vote against their own beliefs and ideals. Independent members are elected on their initial campaign, what they say and what they do.  They will be re-elected on what they do!
With the state of federal politics today, the confusion, the untruths, the aggression, the instability within the coalition, the refusal of government politicians to answer questions, as well as the refusal of opposition politicians to reveal anything about their thinking and policies at a time when they really do have the wind at their backs … bewildering, if not unbelievable!
You really have nothing to lose by giving an independent a term.
TRY IT, YOU MIGHT  LIKE IT – AND IF YOU LIKE IT, AUSTRALIA WILL PROBABLY LIKE IT TOO!
#rockflatblog