This website was born out of frustration with the political administration of our country.
We have a system dominated by two major parties inside each of which are a number of factions that basically decide on Australia's legislative agenda. At the very, very best a system like this is inefficient and incompetent, as a norm the system is deceitful, opaque, and self-interested. The party system is shown up for what it really stands for when there are effective and competent independents elected to the house – independents such as Zali Steggall, Helen Haines and Rebekha Sharkie (and although not technically independent, Rex Patrick (SA) is doing a pretty good job in the senate).
Many members of parliament are what one might call career politicos. These career politicos started off as staffers working for members or ministers, adhered to the party line and voila the nomination for a 'safe' seat, and before you know it, your new member of parliament. There is no bias here because it happens on both sides – do you have any idea how many Labor members started as junior union officials? And the conservatives have the ability to offer candidates who have done virtually nothing with their lives to then take on the responsibility of decisions that effect us all!
There are usually plenty of independent candidates standing in Federal elections. Many of them are single issue candidates with a whimsical idea to change the world, others are disgruntled former party members, then there are the few that are genuine people just like you and I, who usually have a broader range of policies and want to make some positive changes. These are the independents we need. If you haven't got one in your majority party-held electorate, encourage someone you know who would be a good representative to stand.
A final note on the objectives of this website. The website has been launched at a time when the writer is extremely disappointed with the current government, particularly their leader Scott Morrison, whom the writer believes is a "pretender to the throne". While objectivity is the goal with fairness to all sides, it is difficult not to be completely disillusioned with and critical of this hypocritical and opaque government. Notwithstanding, it is high time the Labor party let us know what they stand for!
Democracy is still the best thing being offered. It will never be perfect, and  … WE CAN MAKE IT BETTER!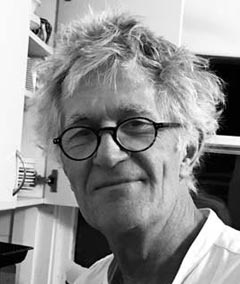 Enjoy and support this website. I share the thoughts and information with you in the hope that we can make some changes for the better, and perhaps learn something new every day … "Rocky"